Greensburg Developer Opportunities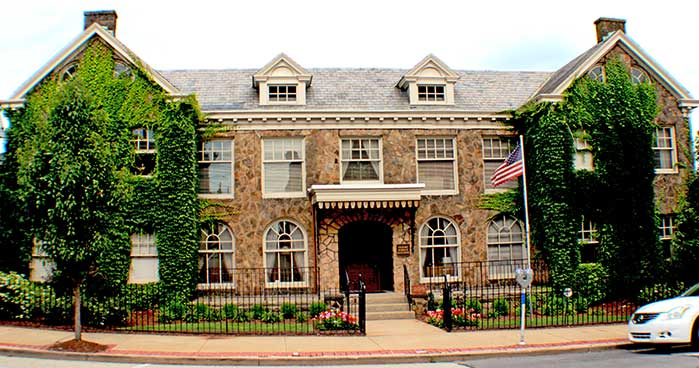 The Greensburg Community Development Corporation understands the fundamental elements of commercial development projects: return on investment (ROI) and risk. The GCDC helps developers and investors locate an opportunity to make money, complete a project with minimal barriers, and reduce the level of investment risk to an acceptable point. Read on to learn more about Greensburg developer opportunities available to you.
Greensburg Developer Opportunities
Several drivers influence development opportunities within the City of Greensburg: cultural district visitors, daytime workforce, vehicle traffic, resident population, and undergraduate and graduate student enrollment.
The Palace Theatre and the Westmoreland Museum of American Art alone attract approximately 55,000 people to the downtown. The universities bookending the City – Seton Hill University and the University of Pittsburgh at Greensburg – have a combined enrollment of nearly 4,000 students. Thousands of vehicles from the surrounding townships travel through the downtown daily. According to the Pennsylvania Department of Labor and Industry, downtown Greensburg is home to two of the top five largest employers in Westmoreland County – the Westmoreland County Courthouse and Excela Health Westmoreland Hospital.  Investors and entrepreneurs are putting together projects to capitalize on these market forces.
Greensburg Community Development Corporation
Ashley Kertes,
Executive Director
Our Address
101 Ehalt Street,
Suite 111
Greensburg, PA 15601


University Enrollment
over 4,300 students combined

Market Analysis
In 2005, Synergy Real Estate Corporation conducted a market analysis of Westmoreland County, including the current site conditions of downtown Greensburg, in order to evaluate potential land uses within the city of Greensburg Transit Revitalization Investment District (TRID). The goal was to identify Greensburg developer opportunities that are more likely to attract private investment. The TRID covers the same geographic area as the Cultural and Shopping Districts of the City. As a result of this study, Synergy recommended the following downtown development possibilities:
Niche opportunities for town center and lifestyle developments
New multi-family residential for both market rate buyers and tenants as well as for increasing numbers of seniors and students
Specialized retail and office development, particularly as it relates to health care and education
Niche hospitality establishments such as a restaurant and bar, a bed & breakfast inn, or a boutique hotel
Synergy analyzed development sites relative to market conditions, current use and property condition, zoning, and the stated goals of the City. Detailed financial, engineering, regulatory, and environmental analyses are needed for each site in order to determine the ultimate feasibility of any given use or new development.
Development Priorities
Residents and City officials have identified the following priority needs in terms of development:
Redevelop identified vacant and/or underutilized sites
Facilities for Seton Hill University, Excela Health Westmoreland Hospital, businesses and organizations
Facilities for overnight accommodations, restaurants, and entertainment venues
Renovate upper floors of commercial buildings for modern residential units and/or office space
Provide a variety of residential units marketed to students, professionals, empty-nesters and seniors
Redevelop the sites at 205 and 215 S. Pennsylvania Avenue as a potential site for a downtown hotel
In the spring of 2017, the City of Greensburg and the Greensburg Community Development Corporation (GCDC) hired Tripp Umbach to conduct an updated feasibility and market study for a potential hotel in downtown Greensburg. A downtown hotel has been in the City of Greensburg's Strategic Plan since 2005. This study proves that we finally have the market due to our cultural assets, our increased tourism, and the younger population that is now living in our downtown. The City of Greensburg is following the national trend of people wanting to live, work and play in an urban core.  To read more about the feasibility study, click here.
The GCDC understands that the long-term success of certain commercial tenants and commercial development projects is based on market forces. We monitor our local market and will help you to minimize project risk and maximize the ROI.
Are you a developer or investor that would like to Think Greensburg? Contact us at 724-689-0040 or gcdc@thinkgreensburg.com.