Greensburg Restaurant Week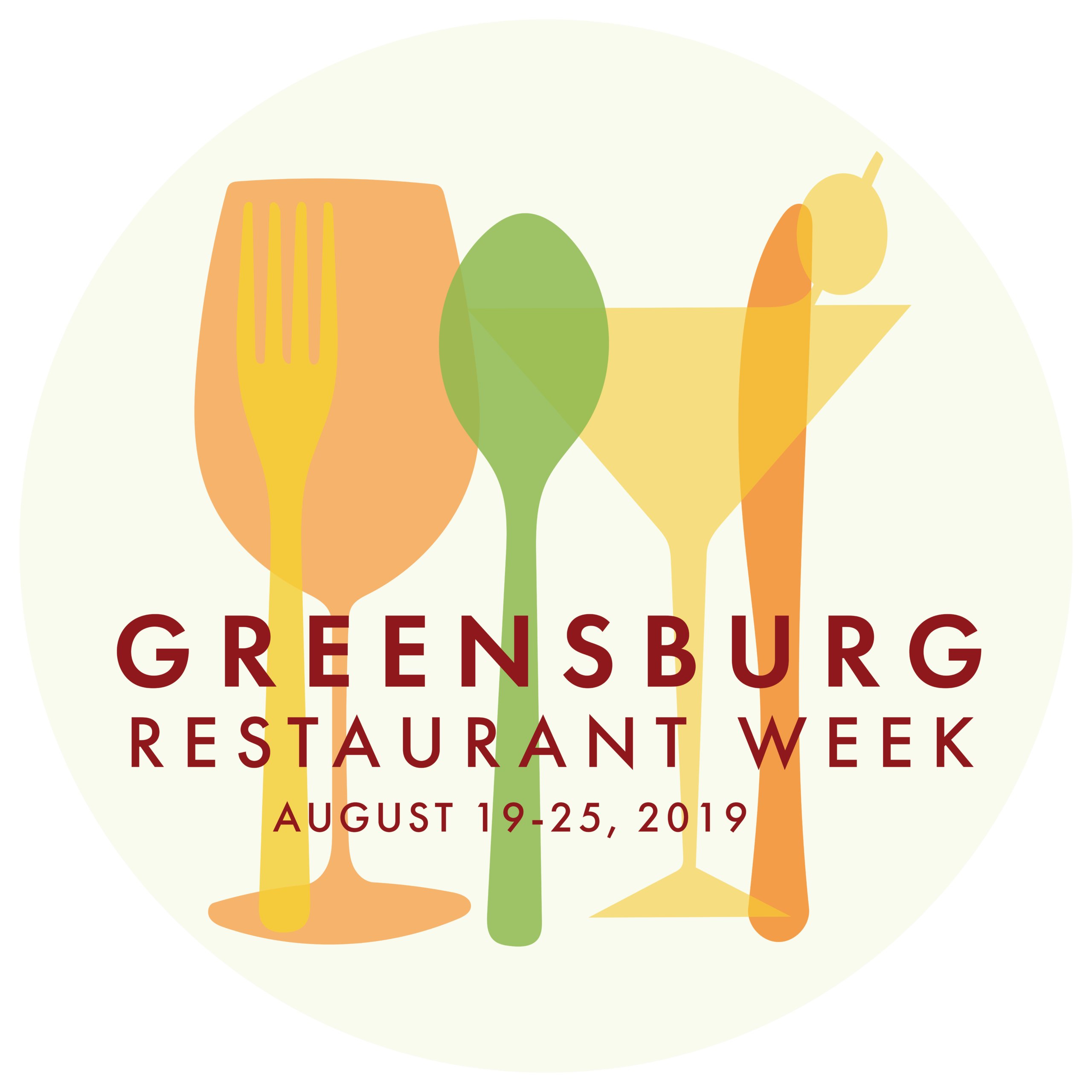 The concept behind Restaurant Week is quite simple – local restaurants promote a week of lunch and dinner specials offering reduced prices for a fixed price or, prix fixe, menu. These specials range from a casual lunch to a fine dining dinner experience.
Greensburg has many amazing locally-owned restaurants and cafes. Restaurant Week allows these establishments to showcase their cuisine and gives patrons an opportunity to try out new restaurants they may never have been to before. The goals of Greensburg Restaurant Week are as follows:
Highlight the diverse dining options within the community
Promote and grow local small businesses
Encourage people to try new restaurants/foods
Create repeat customers
Bring the Greensburg community together
Participating Restaurants
Click the restaurant logo to see each Restaurant Week menu!
Greensburg Restaurant Week Sponsors
GOLD LEVEL SPONSORS
COMMUNITY SUPPORTERS